Best Router for Fiber Internet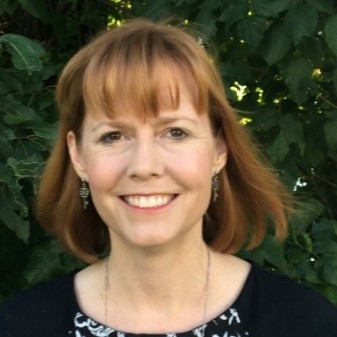 A fiber internet connection unlocks lightning-fast speeds, but you need a capable router to take full advantage. With so many options on the market, choosing the right fiber router for your needs can take research. We've done the research for you to get the facts and specs on the top-rated fiber routers. We'll cover the key factors to consider and recommend our top picks for fiber-ready Wi-Fi routers in 2023.
Should I Get My Own Fiber Router or Use the One from My Internet Provider?
First, decide if you want to purchase your own fiber router or just use the one offered by your internet provider. Here are the advantages of using the router that comes from your ISP:
Tech support: ISPs can support and troubleshoot their own routers but can't usually help you with a personal router.
Mobile apps: Many fiber ISPs offer easy router management with mobile apps. However, some third-party routers you can buy yourself will also offer you a mobile app for network management.
Security: Your provider's fiber router will come with built-in security features compatible with your internet service.
Factors to Consider When Choosing a Fiber Router
When evaluating routers for fiber internet, keep these aspects in mind:
Speed capability – Look for routers with maximum speeds of at least 500 Mbps, up to multi-gigabit. This ensures full support for fast fiber plans.
Range – Fiber routers should provide wide home coverage, reducing dead spots. Mesh systems will offer excellent range if you live in a large space or one with solid obstructions like brick walls.
Number of devices – If you have many devices to connect at once, choose a high-capacity router.
Features – Prioritize routers with useful extras like robust security, QoS, and parental controls.
Price – Quality fiber routers come at several different price levels. Focus on value based on the speed and features you need.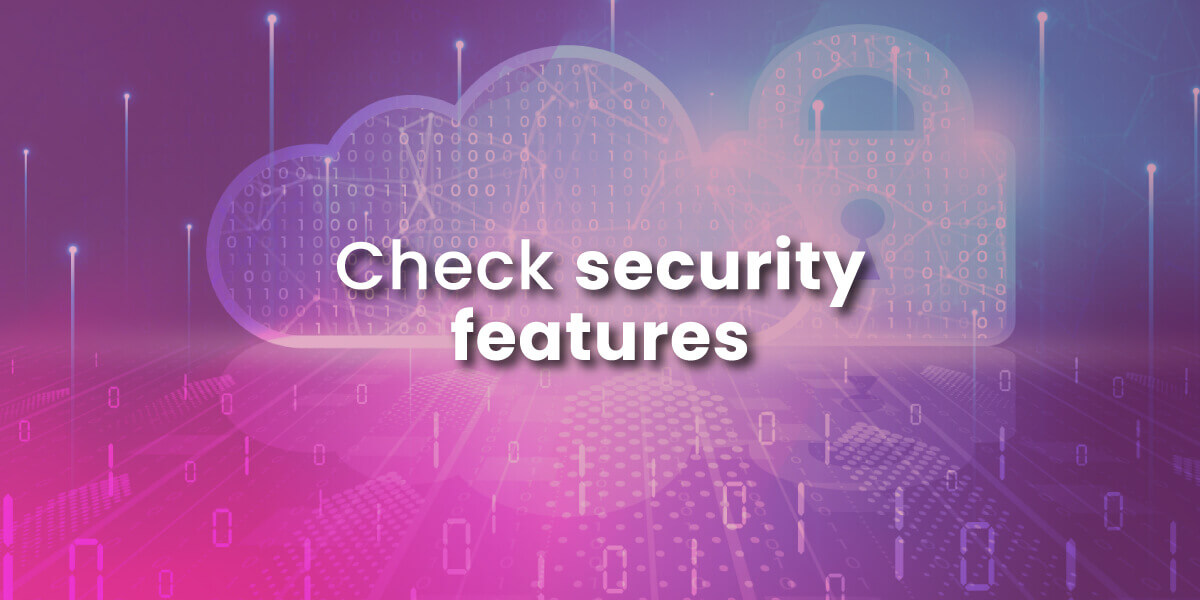 Brightspeed Fiber Routers
Calix u6
This router has Wi-Fi 6 technology with dual band for both 2.4 GHz and 2 GHz frequencies. Since each frequency offers different benefits, having access to both and all their channels will increase your router's performance. The Calix u6 also offers gigabit ports to easily support speeds up to 1 Gig (1000 Mbps), plus a USB 2.0 port. In addition, you'll have POTS ports for VOIP connections, if you want to have a standard home line that works over your internet connection through Brightspeed Digital Voice.
The Calix also offers Dynamic QoS to prioritize your data. It has optional mesh Wi-Fi nodes if you need to extend your signal range for a larger home.
For smooth performance, the Calix u6 also has a self-diagnosing system that will fix many issues automatically. WPA3 security will give you the latest level of protection against cyberthreats. If you have fiber internet, the Calix u6 is really strong across all the areas you'll need for premium performance.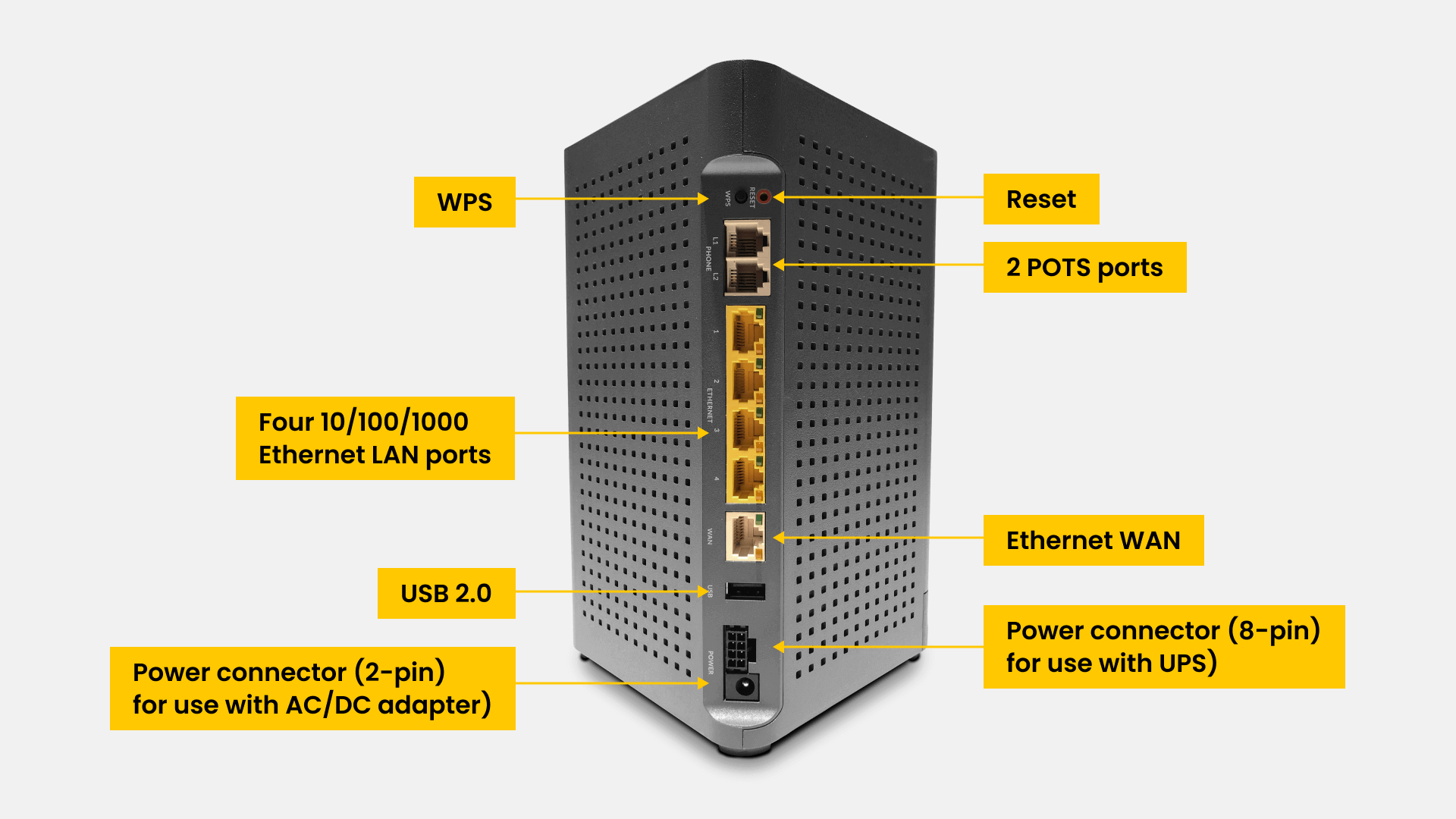 Axon C4000 XG
The Axon C4000 XG has the latest Wi-Fi 6 technology and dual-band capacity. In addition, it has a Smart Connect feature that will auto-select the optimal band for each of your devices in your household, from your laptop to your smart thermostat.
This router can handle up to a 1 Gig connection with its multiple Ethernet ports, which is perfect for the Brightspeed internet plans. A USB 2.0 port makes it easy to plug in media devices too. The WPA3 security will give you strong protection against hacking and malware.
Your data will be prioritized with Dynamic QoS, which gives you the best streaming performance based on what internet tasks you are doing at any given time.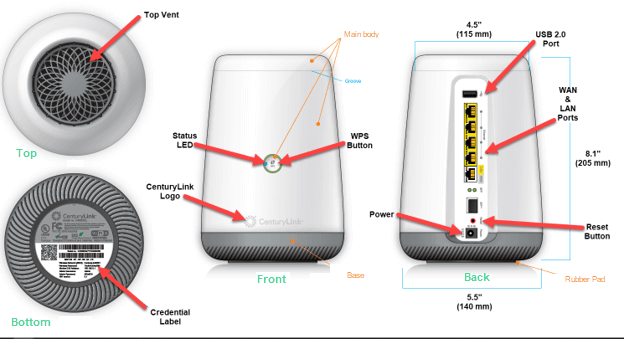 Zyxel C3510XZ
The Zyxel C3510XZ can generate and name 4 different wireless networks. That makes it easy to see which network your devices are on. Good security protocols (WPA2-PSK) and parental controls will help keep young people out of dangerous or inappropriate websites.
The Zyxel C3510XZ will run on Wi-Fi 6, which gives you four times the data capacity of Wi-Fi 5. You'll also get up to 75% less latency (lag) than you would on a Wi-Fi 5 system.
This router will support your 940 Mbps/1 Gig fiber connection with its LAN and WAN Ethernet ports. There's a USB port included for additional media capacity from your mobile phone or other mobile devices.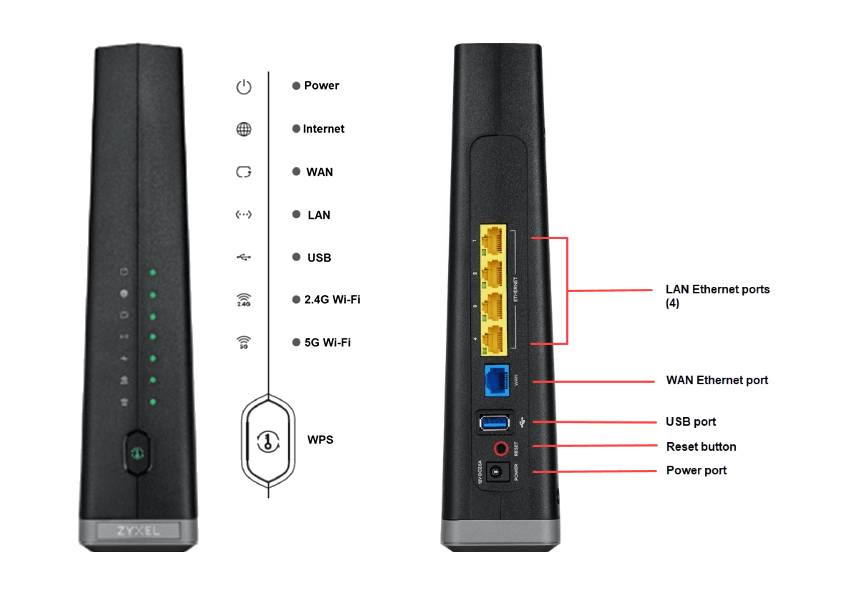 Zyxel C3000Z
The Zyxel C3000Z is a dual-band router that delivers max speeds of 1.7 Gbps over its 5 GHz band, and 450 Mbps over its 2.4 GHz band. (Keep in mind that for this router as for all Wi-Fi routers, performance varies depending on your internet plan, area infrastructure, and your other equipment.)
You can create up to 4 wireless networks with separate SSIDs (network names. You can then assign different networks to your data, your video, and any guests.
This router offers 4 LAN ports and one WAN port to allow a direct wired connection of several devices at once. The Zykel C3000Z runs on 802.11ac, or Wi-Fi 5.
The Zyxel c3000Z has a security protocol of WPA2-AES for strong encryption. It is compatible with Ethernet cords for IPv4 or IPv6.
Our Top 3 Recommended Third-Party Fiber Routers
If you do want to look into a third-party router, check out these top 3 routers for fiber optic internet.
1. ASUS RT-AX3000 – Best Overall Fiber Router
The ASUS RT-AX3000 triumphs as our top overall fiber router pick for its compelling blend of fast Wi-Fi 6 speeds, strong signal coverage, simple set-up, and good pricing (often under $150). This router features AiMesh, which allows you to combine it with another AiMesh router for even more coverage if necessary.
We recommend this mid-range router for fiber internet plan speeds up to 1000 Mbps (1 Gig). The ASUS RT-AX3000 can support multiple 4K video streams and lightning-fast downloads thanks to its Wi-Fi 6 technology. The RT-AX3000 also covers up to 3000 square feet with reliable connectivity.
ASUS packs in useful extras like lifetime security software, adaptive QoS for prioritizing devices, and Alexa integration. The router is compact and simple to set up. Dedicated gaming mode provides lower latency for competitive online play.
For most home fiber connections, the RT-AX3000 hits the sweet spot with fast, reliable performance. It offers many robust features at a reasonable price point. The only downsides are that it only has one USB port and is dual-band rather than tri-band. However, it's still our top overall recommendation for fiber plans up to 1 Gbps.

2. TP-Link Archer AX73 – Best for Multiple Devices and Smart Homes
Households with lots of connected devices should consider the TP-Link Archer AX73. This Wi-Fi 6 router can handle up to 200 devices simultaneously thanks to its dual-band design and advanced wireless protocols. That high capacity comes at a competitive price of around $180.
The Archer AX73 can produce very fast speeds to support up to a 1000 Mbps fiber plan. It also provides ample range. Beamforming, MU-MIMO, and other technologies reduce congestion and allow the router to efficiently communicate with many devices at once. This fiber router also offers one USB 3.0 port for easy media transfer.
Helpful extras include OneMesh for expanding coverage, HomeShield for strong parental controls, and a free lifetime warranty. You'll also gain access to the Tether mobile app to allow you easy router management from your Android or iOS device.
Weaker aspects are that the router does not include a multi-gig port. On the positive side, the router can keep a signal for a distance of up to 100 feet, which is outstanding.
The AX73 is an excellent choice for busy networks thanks to its high capacity, fast speeds, and easy set-up and management.
3. ASUS ZenWiFi AX (XT8) – Best Mesh Fiber Router
The ASUS ZenWiFi AX (XT8) mesh system is ideal for maximizing coverage across large homes up to 5,500 square feet. This tri-band router provides whole-home connectivity as you move around from room to room. The system uses a pair of ASUS Wi-Fi 6 routers for a strong signal across a very wide range. In addition to its 3 Gigabit LAN ports, it also offers 1 multi-gig WAN port.
The tri-band design reduces congestion with its second available 5 GHz frequency band. ASUS includes its robust security software, quality of service (QoS) controls, and two-year warranty. You'll also have the AiMesh technology that allows you to expand your network even farther if you want.
The ZenWiFi AX (XT8) allows you to give your Wi-Fi networks different names for each frequency band. That is very convenient when you want to choose which band to use. The set-up is also user-friendly. Its user interface does everything for you after you just turn it on and create your admin account and network name.
The router supports a total speed of up to 6600 Mbps (6 Gigs). That would be for several gigabit ports operating at once plus its 2.5 multi-gig port. Still, that kind of speed is nothing to sneeze at. You definitely want that power for your multi-gig fiber plan.
All of that capacity and speed does mean a higher price tag. But you're getting two routers instead of one. With that in mind, the going price of about $350-400 is still a pretty good deal.
If you need great, lightning-fast coverage across a larger living space or office, the ZenWiFi AX (XT8) is a top mesh system pick for fiber internet.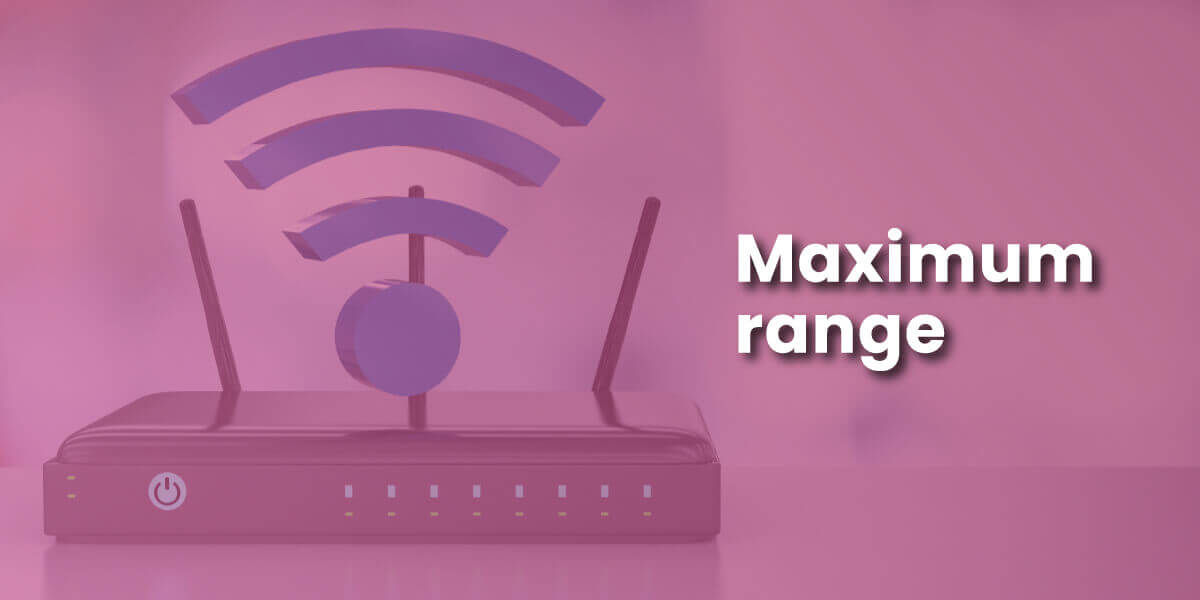 Key Benefits of a Fiber Router
Whether you use your ISP's provided router or buy one of your own, your fiber router will bring you many benefits.
·       Gig and multi-gig speeds to fully leverage fast fiber plans
·       Expanded range and seamless coverage
·       Advanced traffic management and prioritization
·       Latest wireless protocols like Wi-Fi 6 for better performance
·       Strong security against threats
Without an optimized router, your expensive fiber connection won't reach its full potential. A fiber router avoids bottlenecks and provides the range, speed, and technology your fast internet demands.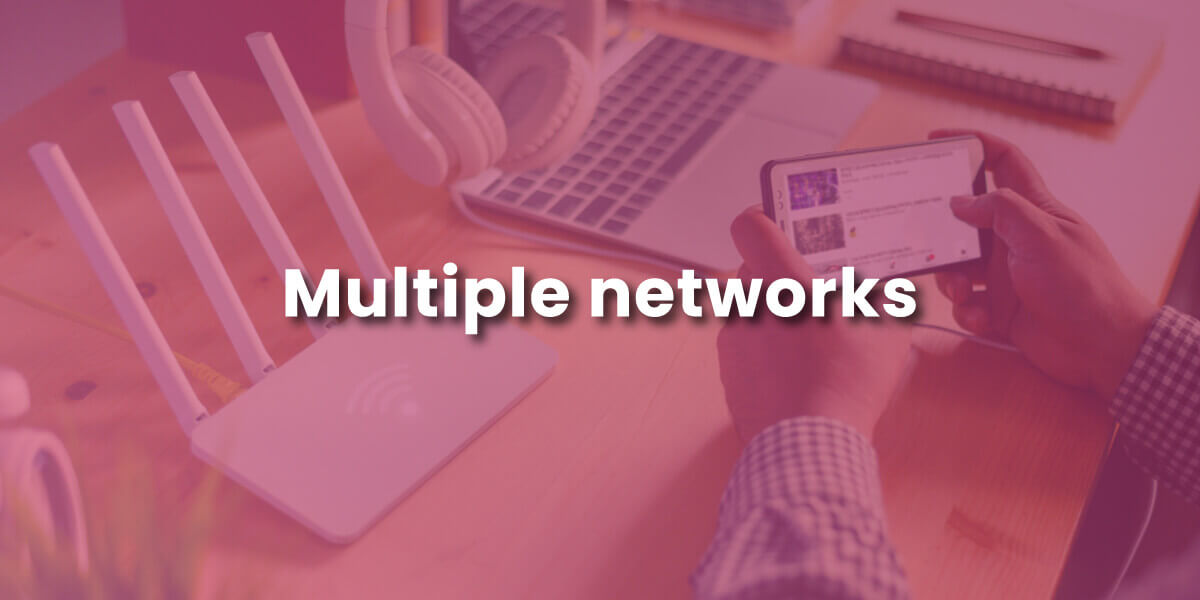 FAQs about Fiber Routers
Is fiber internet available in rural areas?
Fiber broadband availability is still limited in rural regions, but steadily improving as Brightspeed builds out more fiber infrastructure. Enter your zip code to check if fiber internet has made it to your specific area yet.
Do I need a phone jack for fiber internet?
No, fiber internet does not use phone lines, so there is no need for a phone jack. Fiber-optic cable runs directly into your home through an Optical Network Terminal (ONT).
Can I reuse my old router?
Most older routers cannot fully support the faster multi-gigabit speeds of fiber connections. Investing in a new fiber router is highly recommended. Often, the company that offers your fiber internet plan will offer you a fast fiber router for a fee of about $15/month. Brightspeed offers the use of a premium fiber router free with several of its fiber plans.
What's the difference between a modem and router?
For cable internet, a modem converts the signal while a router distributes the connection. With fiber optics, the conversion happens at the ONT where the fiber enters your home, so only a router is needed.
Do I need a professional installation for my fiber router?
If the fiber line is already installed in your home, you can often set up a fiber router yourself without a technician. If you don't have an existing fiber line, your technician will hook up your Brightspeed-provided router at the same time that the fiber line and ONT are installed. You can substitute and set up your own router afterward, and then return the original fiber router.
Is fiber internet available in my area?
Brightspeed has been building out fiber infrastructure at a rapid rate. Check Brightspeed availability in your area to learn more about whether fiber is in your town or headed your way soon.