The Ultimate Guide to Brightspeed Home Internet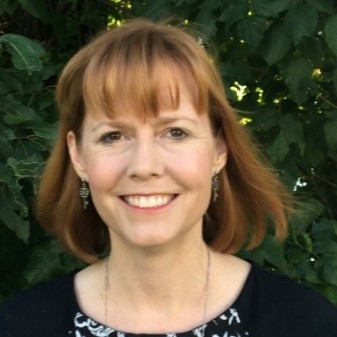 If you're in the Brightspeed home internet service area, you need to know what this brand-new internet provider can offer you.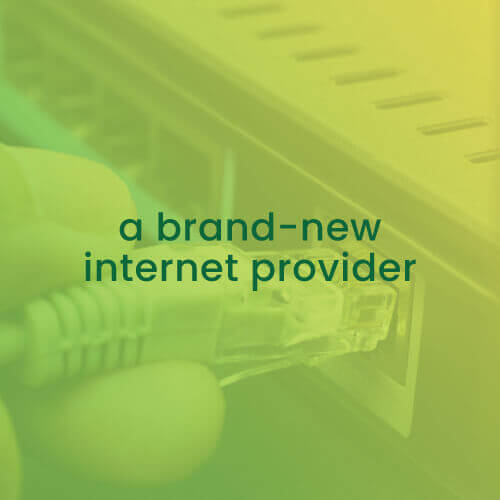 Currently, Brightspeed serves primarily the Midwest and the South. But at the rate Brightspeed is expanding, you may be in their service area soon, even if you aren't right now!
This guide will help you understand Brightspeed's goals and strengths, how their plans compare to other providers, and whether Brightspeed might be the right ISP for you.
Brightspeed is a bold newcomer on the internet service provider scene. Strongly mission-driven, Brightspeed has made it very clear that their goal is to bring fiber internet to all their customers as soon as possible.
Brightspeed's Mission: Universal Fiber, As Soon As Possible
Brightspeed recognizes that people need high-speed internet to get access to crucial opportunities that are only available online.
Fiber-optic internet is the fastest, most reliable option among today's internet technologies. All people need equal access to remote jobs and online education. To provide equal access, new infrastructure must be built in areas that don't have fast internet connections. That need is especially high in rural areas and underserved neighborhoods.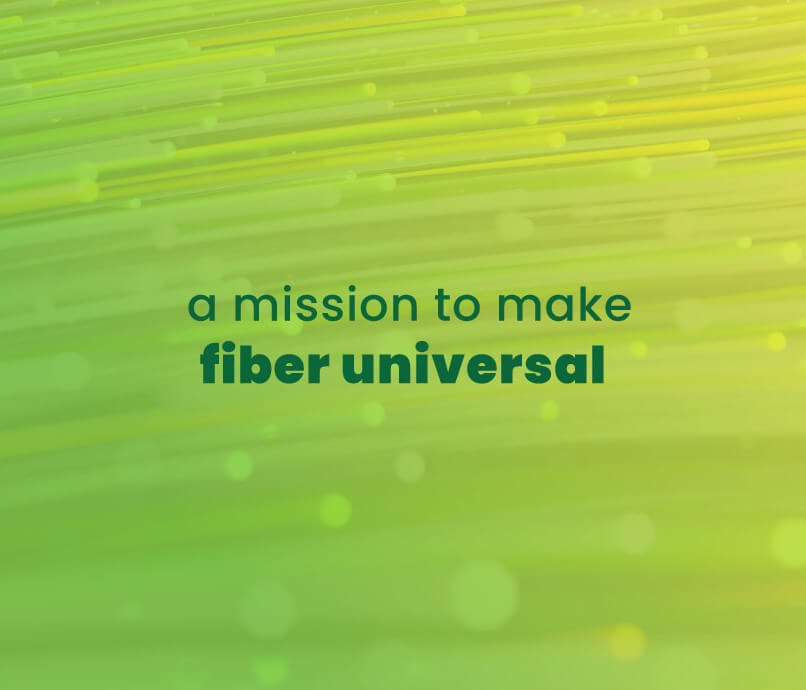 It's the perfect time for an internet service provider like Brightspeed to make universal fiber its central mission. The federal government is now partnering with private companies to help build high-speed infrastructure across America.
This joint effort makes it more likely that Brightspeed will achieve its ambitious goal to provide fiber internet to 3 million homes in the next 5 years.
As Brightspeed leadership puts it, fiber is "future-proof internet." Fiber can handle any new type of cyber activity or digital content that emerges over the next generation.
To get to their goal of universal fiber, Brightspeed took over CenturyLink's business and networks in 20 states in 2022. CenturyLink had networks that were primarily DSL, which is a much slower technology than fiber. Brightspeed was able to start laying fiber as quickly as possible to replace the previous wiring. Many of their customers have fiber now, and Brightspeed continues to build fiber infrastructure at a rapid pace.
So, when you sign on with Brightspeed, you'll get the benefit of their central commitment to bring you the fastest internet possible, as soon as possible.
Pros of Brightspeed Home Internet Plans
Brightspeed has no contracts and no data caps
There are no required contracts with Brightspeed, so you'll never have any early termination fees. Brightspeed also offers unlimited data, so there are never data caps or slowdowns when you reach a certain data limit.
Customer service first
Brightspeed has also made a strong commitment to customer service. That commitment sets them apart in an industry where other internet service providers often don't get good reviews for customer service. That means you will be able to talk to real human beings when you have any questions or concerns.
Brightspeed hires customer care representatives from the regions it serves. Local representatives are more equipped to communicate with you about your home area. When you call Brightspeed for help, your service reps will not be communicating with you from thousands of miles away.

Brightspeed home internet plans – pricing
Brightspeed's simple pricing structure is one of its great strengths.
Though prices are always subject to change, here's the current cost for Brightspeed internet.
Any plan up to 140 Mbps download speed: $50/month
Any plan between 140 and 940 Mbps download speed: $65/month.
Cons of Brightspeed Home Internet Plans
As you can see, Brightspeed offers simple and affordable pricing, standardized by download speed.
The only con is that sometimes, if you have DSL, your download speed may be considerably slower than the figure listed as your maximum. That means that if you are on a DSL plan for up to 140 Mbps, you will pay the same price whether your actual download speed is 30 Mbps or 90 Mbps. But that is not an unusual situation among internet service providers, because speed can vary from one neighborhood to another.
How Brightspeed Stacks Up to Other Internet Providers
| | | | |
| --- | --- | --- | --- |
| Internet Provider | Price | Download speeds | Upload speeds |
| Brightspeed | $50-65/month | Up to 100-940 Mbps | 1.5-940 Mbps |
| Cox | $50-100/month | Up to 100-1000 Mbps | 3-940 Mbps |
| Spectrum | $50-90/month | Up to 300-1000 Mbps | 10-35 Mbps |
| Optimum | $30-65/month | Up to 300-940 Mbps | 20-35 Mbps |
| Xfinity | $40-300/month | Up to 50-3000 Mbps | 10-3000 Mbps |
Equipment fee
For best results, Brightspeed recommends that you use its own advanced wireless modem with advanced security. There will be an additional monthly fee to rent the equipment (usually $10-15 as with most ISPs, though the cost may vary). If you have a compatible modem, you can avoid the equipment fee.
Brightspeed Voice
Brightspeed has the infrastructure to offer home landline telephone service. There are several benefits to having landline service that many people do not realize.
Landline phones automatically give your street address to 911 in an emergency
Many major security systems require a landline telephone in your home
Landline service is perfectly clear with no dropped calls or "can you hear me now?"
If you choose Brightspeed as your internet provider, you may also want the benefits of a landline telephone for safety and security. Prices tend to run $40-50/month depending on calling plans.

Affordable Connectivity Program for No-Cost Internet
If you want high-speed internet but your household budget can't afford it, Brightspeed has a solution.
The Affordable Connectivity Program (ACP) was created by the federal government to make the internet more affordable. The ACP provides up to $30 per month toward a household's internet bill, or up to $75 per month for Tribal households.
But Brightspeed offers additional support if you qualify for the ACP.  In addition to the government discount of up to $30, Brightspeed will also provide an additional monthly discount of up to $30 for ACP qualified customers. That creates a maximum total savings of up to $60 per month on qualifying plans. The additional Brightspeed discount cannot be combined with the $75 Tribal household discount.
FAQs: Brightspeed Internet Service
How fast should my internet speed be when I choose a Brightspeed plan?
To choose the best internet service provider, you need to know how much internet speed you want in your plan. The main activities that require faster internet speed are video streaming and multiplayer games.
Consider how many people are using the internet in your home at one time, and from how many devices. More devices online at the same time means you need more internet speed. Test your current internet speed here.
Video streaming is common now across countless platforms including TikTok, YouTube, Amazon and Netflix. You may have several devices consuming video.
One teenager may be playing multiplayer games, another browsing YouTube. Meanwhile, one parent is working remotely while the other watches a movie on HD. For multiple devices streaming video, consider choosing a plan with a speed of at least 50 Mbps. If only one person streams at once in your house, 25 Mbps might work for you.
Can I use my own modem instead of renting one from Brightspeed?
You can use your own modem if it's compatible. Just check with your customer care rep when you call if you already have one you want to use.
Does Brightspeed have data caps?
Brightspeed has no data caps. All Brightspeed internet plans have unlimited data..
Why do I need high-speed internet in a rural area?
Broadband internet service is even more important in rural areas than in developed areas. In a city, lots of jobs and educational opportunities will be nearby. But when you're in a less-populated area, you need to have high-speed internet. Fast internet will be crucial to get remote work or pursue a degree or career training.
In addition, internet access can provide more safety in an emergency. You'll have another way to get help if your cell phone gets lost or broken, or if a natural disaster strikes.
Finally, internet can bring practically endless entertainment options at the touch of a button. And in rural areas, you will appreciate those fun social groups and videos available online.